Cooking With Jazz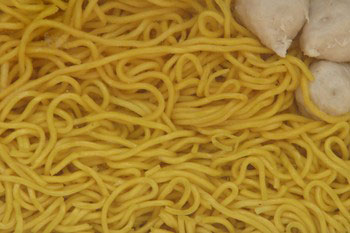 Good food and good music are major components of the magnetism of New Orleans, and Juliet T. Robertson, a native daughter of the Big Easy, has found an innovative way to combine the two. After a back injury forced her to retire early from her career as a teacher and administrator for the New Orleans Public Schools, she found solace in cooking while listening to music.

Robertson thought that other cooks might also enjoy tasting her city's flavors while listening to its sounds. From this notion, Cooking With Jazz New Orleans Style was born. The cookbooklet--or "cooklet," as Robertson calls it--is accompanied by a compact disc. Each recipe is paired with a song on the CD. At the beginning of each instrumental composition, Robertson reads the recipe's ingredients and instructions. Then the straight-ahead, toe-tapping jazz continues.

There are 14 melodious songs in all--one for each of the 12 recipes, plus one for the introduction and another for the farewell message. "The music that accompanies each recipe accentuates cooking rhythms we hear when chopping and sauteing, making roux or listening to the whistling of a teakettle," says Robertson. "Everything has rhythm. We simply have to take note."

No one ever accused New Orleans' chefs of low-fat cooking, and this book of handed-down family recipes is no exception. The small book serves up the basics of traditional New Orleans recipes, including okra gumbo, red beans, meat sauce with Italian sausage, and crawfish-clam chowder. Complementary dishes are suggested for each recipe.

The recipe for cowan -- or snapping turtle -- rates a two-page spread, and deservedly so. On one page Robertson sifts through childhood memories of her beloved aunt "Mother Dear," who schooled her on when and how to cook turtle. According to Mother Dear, cowan is traditionally served on Mother's Day, Easter and Father's Day, when turtles are in season. "`After June,' Mother Dear told me, `cowans are full of worms and out of season.'" Even with the advent of turtle farms, Robertson defers to her aunt's advice, because "in New Orleans tradition is everything." The suggested accompaniments for this celebratory dish are rice, potato salad, green peas and French bread.

Robertson advises those not acquainted with the taste of cowan that the meat can have several different textures and tastes, similar to those of chicken, fish, beef and pork. Her aunt also warned her to make sure she has enough turtle meat for the dish, because "turtles are full of water; they cook down to nothing, like greens."

Lemon-lime-soft-drink cake is one of the desserts offered in the book, even though "there is no justification for eating lemonlime cake," according to Robertson. She notes that it is "loaded with calories." She's not kidding! The recipe calls for three sticks of butter, three cups of sugar, and five or six eggs. This dessert may not be something you would want to serve on a regular basis, but for those of us who have only heard about this cake, it's a treat finally to see a recipe for it.

Like any good chef or musician, Robertson acknowledges the importance of improvisation: "The recipes are the main streets, and your personal touches are the side-street adventures that give any trip that memorable and heartwarming appeal." It's Robertson's personal touches--her remembrances--that make this memoir-cookbook special.

In addition to the songs and recipes and memories contained on the CD, Cooking With Jazz offers a lagniappe (which in New Orleans means something extra with a purchase): Robertson throws in a few extra recipes, such as those for paneed pork chops, ribs in tomato gravy, and roux. (What New Orleans cookbook would be complete without a recipe for roux?) The booklet also contains tea formulas, homemade body care potions, shopping hints and a much-needed glossary of some of the colloquial and Creole expressions Robertson uses throughout the booklet.

New Orleans is a town with a reputation for knowing how to throw a party, and if you were to fix any of the recipes in Cooking With Jazz New Orleans Style, you would undoubtedly gain a reputation for knowing how to let the good times roll.

Cooking With Jazz New Orleans Style is available from AYO Inc.

P.O. Box 8702 New Orlaens, LA 70182 (504) 948-9019

Fern Robinson is a freelance writer in Washington, D.C. Her last article for American Visions, "Masterful American Photographer Roy DeCarava," appeared in the December/January 2000 issue.